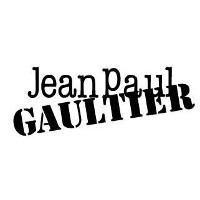 Jean Paul Gaultier
Jean Paul Gaultier introduced his first fragrance in 1993, the famous Jean Paul Gaultier EDP, which has now been renamed to Classique. This was followed by Le Male in 1995 and Fragile in 1999. His fragrances were well known for their packaging and compositions which were unusual.

The list below shows all the Jean Paul Gaultier fragrances that our users have added, along with the top-rated smell-a-like for each.
Smell-A-Like: Omerta - Sensible Man
Search now on eBay
Comments:
This is my go to scent both at work and on the pull. Its a fresh invigourating and captivating scent.The bottle is reminiscent of jean paul gaultier man.it has top notes of mint and chypre. I have had many women ask me what it is but i keep it as my closely guarded secret.
Will (8 Jan 2018)
Smell-A-Like: Zara - Gourmand Leather
Search now on eBay
Comments:
Not far off ultra male, and lasts well- 12 quid for 100ml it's a no brainer!👍👍
Jay (29 Nov 2019)
---
Comments:
Gourmand Leather by Zara is a clone Ultra Male by Jean Paul Gaultier. And it is strikingly similar. However there is a difference in the opening of both. Gourmand Leather is lacking the peach note of Ultra Male. As it dries down they become more and more similar. Longevity of about 12 hours on me. Lasts a long time on clothes also. I would say that is has good projection for about 2-3 hours. Well worth the price. I picked this up for €10 for 150ml in the winter sales (bought two). So keep a look out for this during the sales, incredible value if you get it at a crazy price like that.

Did a review of it here:


Sir Smell-A-Lot (4 Apr 2018)
Smell-A-Like: Fine Perfumery - Revitalise For Women
Search now on eBay
Comments:
Bought this for my 11 Year old daughter to have perfume like mommy. Very pleasant smelling, it's a bit fruitier than Jean paul, and lacks some of the vanilla base smell. Great value option. Daughter loves it.
Stephen (3 Dec 2015)
---
Comments:
Smell just like Jean Paul
And only cost £4
revitalise perfume (21 Aug 2015)
---
Comments:
It's only £4 were I bought it from and smells just like Jean Paul
Revitalise for women (21 Aug 2015)
Smell-A-Like: Creation Lamis - Catsuit Amigo
Search now on eBay
Comments:
I bought this blindly in a haul of clones, I believe that this is supposed to ape JPG's Kocorico.
The scent itself is a bit of a double edged sword for me it lasts about three hours on my skin and I have to use 6-10 sprays to get it to project a little better.
My female friend adores it - I don't but that may be down to personal taste. To me it smells like damp tree bark with a top note of pub ashtray. Where as she gets wood and coffee from it.

It doesn't last and you have to use tons of it for any effect, I've rated it as two stars due to a compliment and the packaging is at least nice.
I will not be replenishing this one when it has been used.
Ross (10 Aug 2018)
Smell-A-Like: Perfume Parlour - Kool For Women
Search now on eBay
Smell-A-Like: Perfume Parlour - Fraagiles For Women
Search now on eBay
Smell-A-Like: Perfume Parlour - John Paul G Beau For Men
Search now on eBay
Smell-A-Like: Perfume Parlour - John Paul G Terrible For Men
Search now on eBay