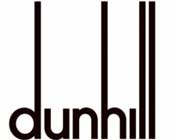 Dunhill
In 1893, Alfred Dunhill took over his father's saddlery business at the age of 21. At the time, the autombile was exciting and new so he transformed the saddlery into an automobiles accessory store. The business evolved several times before becoming what it is today, a British design house specialising in men's clothing, accessories and luxury goods.

Dunhill's first fragrance, the original Dunhill for Men, was first produced in 1934.

The list below shows all the Dunhill fragrances that our users have added, along with the top-rated smell-a-like for each.
Smell-A-Like: Milton Lloyd - Bondage Extreme Homme
Search now on eBay
Comments:
Just bought a bottle yesterday.very good scent,good for winter,summer or any season.its really a Dunhill dupe.
Sydney Likwabila (13 Feb 2020)
---
Comments:
Really potent, projects all day and is a very good masculine scent.
Geo F (30 Nov 2015)
Smell-A-Like: Milton Lloyd - Henley
Search now on eBay
Comments:
My other half loved Dunhill Edition but now that its discontinued (for the moment according to manufacturers) the only means of getting it was items on auction sites which were either fake or something someone got as a xmas so long ago it was off.....then I found this (Henley), now I was sceptical but for £4 it was worth a shot. My other half is extremely fussy about scents but he says this is absolutely spot on and he loves it so much he's asked for another bottle for valentines (I got the original for xmas for him). Does the scent last? Yes, I can still smell it right at the end of the day. Milton Lloyd have got this one spot on you won't be disappointed!
Anonymous (8 Jan 2014)
Smell-A-Like: Myrurgia - Yacht Man Blue
Search now on eBay
Smell-A-Like: Perfume Parlour - Done Black For Men
Search now on eBay
Smell-A-Like: Perfume Parlour - Done Brown For Men
Search now on eBay
Smell-A-Like: Perfume Parlour - Dunn-Hill Desires For Women
Search now on eBay